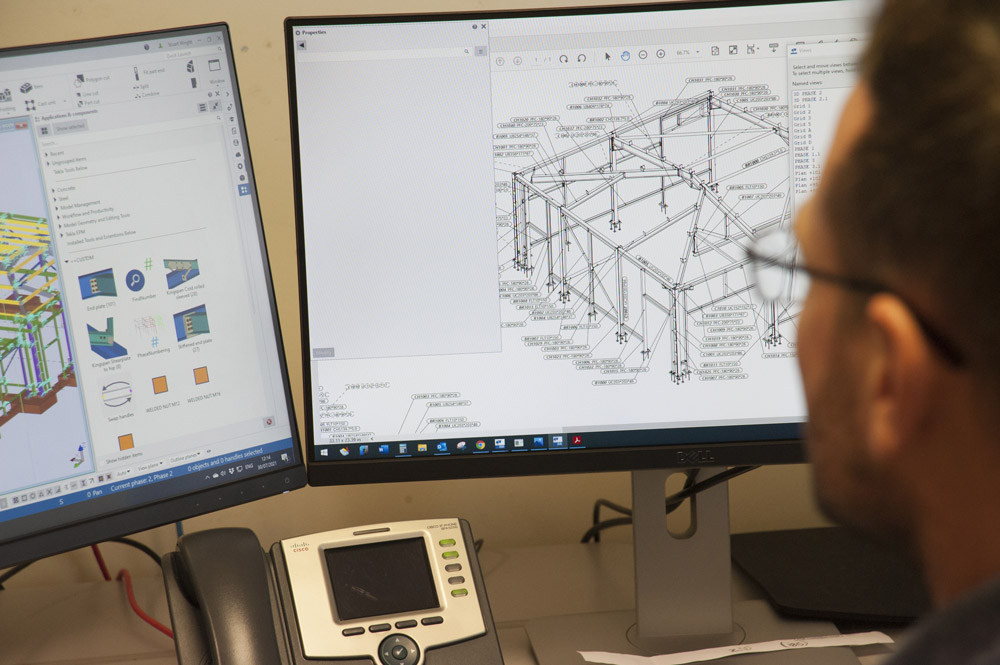 Structural Steel Draughtsman
structural steel draughtsman
We have an exciting opportunity for an experienced TEKLA 3D Modelling Design Draughtsman within the Structural Steel industry. This role requires a competent and confident person to run our in-house design office and oversee projects being drawn by external Draughtsman.
The ideal candidate will;
Liaise with Engineers, Architects and Clients to ensure the smooth running of the design process.
Use the latest TEKLA 3D Modelling software.
Carry out on-site surveys.
Ensure an efficient process of obtaining on time approvals.
Produce fabrication packages for internal production use.
Work with the whole WIG team to ensure all materials are procured and projects progress through production to programme.
Assist with the managing of external draughtsman including the administration and archiving of all project design work.
Ensure the design follows the requirements of NSSS 7th Edition.
You will already have;
Experience in 3D Modelling with the Structural Steel Industry.
The ability to work on your own initiative.
Excellent oral and written communication skills.
You may have;
Formal Qualifications within the Structural Steel design industry.
In house training is provided to ensure the suitable candidate can work within our Quality Management System standards and further CPD is encouraged.
Hours of work will be Monday to Friday 9 am to 5 pm.
28 days paid holiday including Bank Holidays.
We offer competitive rates of pay, pension, tea/coffee, free car parking, Cycle to Work Scheme.